South African Women Who Are Transforming Technology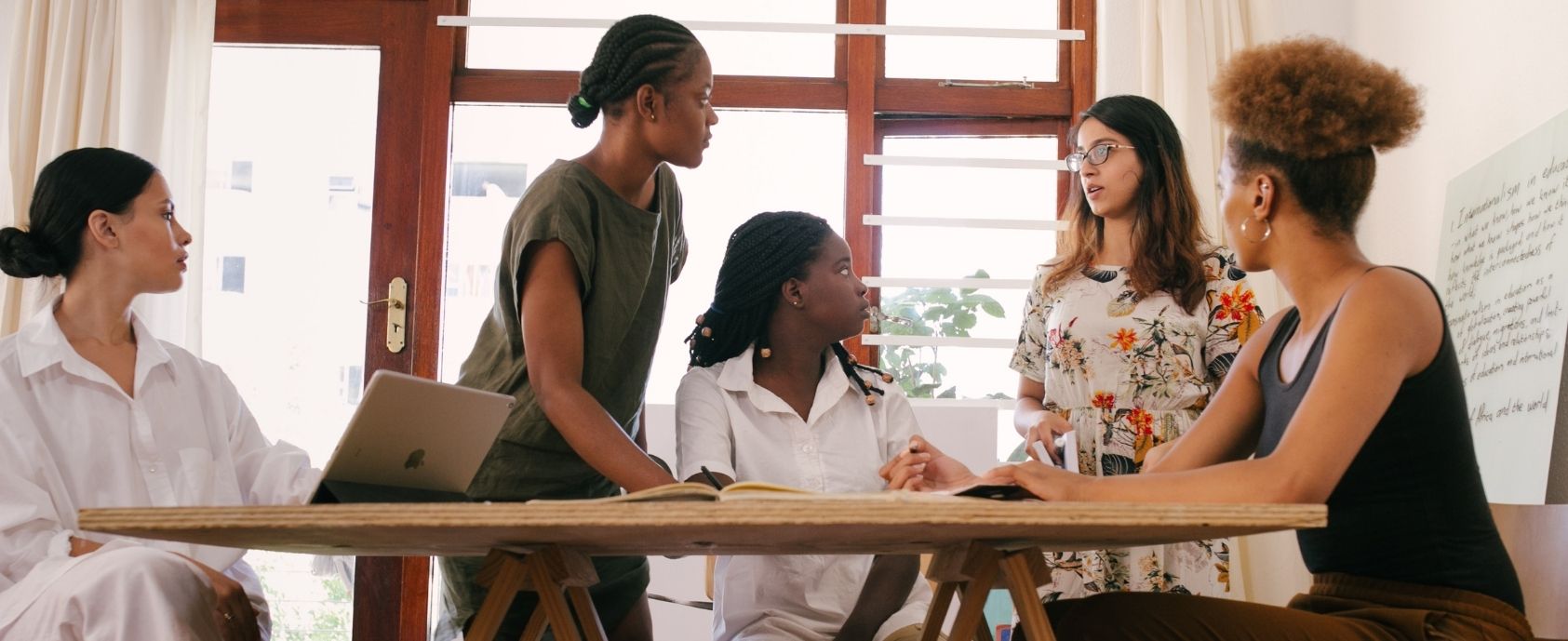 We know about the South African women who have helped to actively transform the political state of our country, and we know about our sporting legends too who have gone on to break world records (hi Tatjana Schoenmaker!), but what about the women in technology? As we head towards a 4th industrial revolution - technology will become an important part of our lives. It already has. This Women's Month we want to highlight some of the women who are at the forefront of creating change in our digital world by empowering, informing, or creating spaces to share this knowledge - especially with girls and young women who, due to a long history of gender equality, do not see themselves joining the world of technology. Meet these iconic women.
Originally from a township in Klerksdorp, Baratang worked hard and become a UCT graduate. From her experience in life and learning more about the lack of diversity and representation in industries while at university, she started some of the first women's movements on campus. After a chance encounter with a computer science student at an internet cafe, who taught her how to code her very first web page, Baratang found a passion for code, became a self-taught coder, and wants to share the same joy she felt after successfully coding and building her first website.
That came to be the origin story of GirlHype, an NPO founded by Baratang. Through GirlHype, young girls and women in underserved communities are taught to code and become developers. Not only is this giving more young women the opportunity to empower themselves in a more male-dominated industry, but it also empowers them to pursue careers and opportunities they would otherwise not have been exposed to. GirlHype has seen over 10 000 women begin their careers in tech.
Baratang has also been recognised for her work on the international playing field and was invited to work alongside industry leaders in Silicon Valley. She has also aided in creating women's digital literacy with partners such as UN Women, TechWomen, SiliconCape, Mozilla, and Technovation.
Sewagodimo Matlapeng accidentally stumbled into the world of tech when you chose IT as a subject and fell in love with it. Now she is a software developer, international tech speaker, aspiring model, and all-around tech lover. She graduated with honors in Computer Science from the University of Cape Town, where she was a Golden Key honors society member as well as a computer science tutor.
Sewagodimo has since founded the NPO Indoni Developers, which provides mentorship, skills development, and career opportunities for female software developers. The group arranges tech workshops and meet-ups, where women developers share their insights and experiences about the tech industry within our community. She has also created the app, Buza Answers, which is a Q & A platform for high school students. Sewagodimo also has her own Youtube channel, Sunshine in my Code, where she teaches coding, shares great tips for a tech career, and motivates the next generation of coders and developers.
Emma Dicks knew she wanted to educate but it wasn't until taking a break from her business science studies at the University of Cape Town to intern at Mobenzi that she discovered her passion for technology. Along with a group of friends, they ran an innovation challenge aimed at high school kids that have since grown into Innovate South Africa which creates engaging learning experiences in innovation that equip young people to solve real-world challenges.
After recognising the lack of female positions within the tech industry, Emma created Code for Cape Town where they encourage young women to become future tech leaders. The program, which runs over the course of 18 months, equips young women in high school to code, teaching them the critical thinking and design focus needed in the tech industry, as well as nurturing their interest in technology. Emma has also since co-founded Code Space Academy - providing a platform for future coders and developers to learn the fundamental technical skills and entrepreneurial skills to succeed in the world of tech. Emma has also been awarded Queen's Young Leaders Award in 2015 for increasing participation in IT and coding by her Majesty the Queen.
When Tinyiko Simbine was in high school, she had no interest in IT. Going as far as dropping the subject in lieu of science instead. After studying and taking a different path in her career, she found herself back into the tech industry by getting back into coding and along with two of her best friends, started their own business. The gap of gender inequality in the ICT field became very apparent to her and she wanted to give more young women the tools and skills to close the gap while also bridging the digital divide due to socio-economic situations.
GirlCode SA was then created to address the divide. Tinyiko, along with her two best friends, Zandile Mkwanazi and Jeanette Theu started as a hackathon to encourage more girls to get excited about tech but it has since grown to now help girls and women through monthly free coding sessions, basic computer skills, internet literacy as well as a strong foundation in basic programming skills and digital skills. Their venture has grown to be a nationwide network led by volunteers and mentors.
These are just a few of the amazing women in tech who are paving the way for the future, there are many more to name! Beyond the ICT industry, there are many other industries that still suffer from gender inequality. Share your skills, empower those around and be a leader in all you do. The future generation is watching, learning, and finding the motivation to succeed through those around them. Let's set the tone for the future.