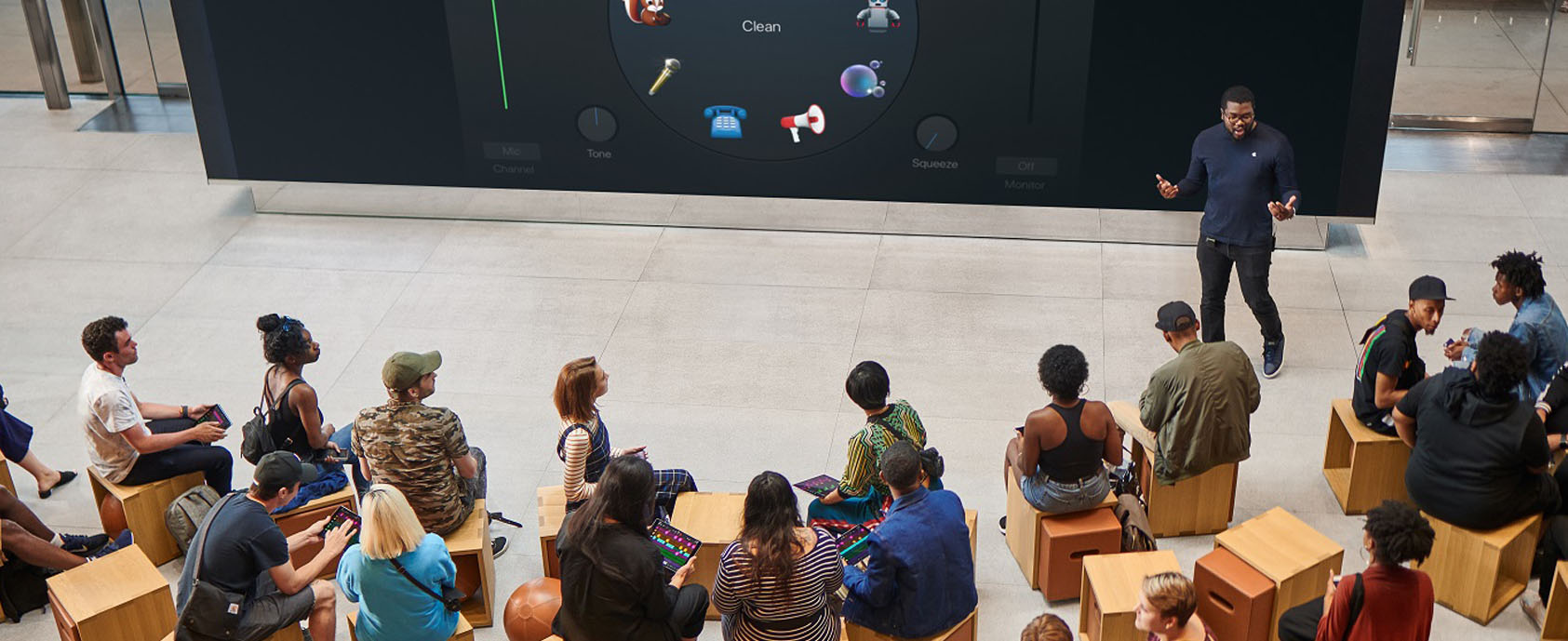 New owner, pro-user or prospective Apple support technician. Get to know your new Apple product even better with our demo sessions, personal & corporate training & courses.
Demo sessions
Demo sessions are designed to orientate you and help you personalise your user experience so you understand the full capability of your device. We will explain the basics, update you on new features, advanced capabilities, user tips and tricks and show you how to collaborate, back-up to iCloud, search and share.


Mac Orientation
In this short session we demystify the Mac. You will receive a basic orientation of macOS and learn how to customise your Mac so that it works for you

iPad Orientation
See how iPadOS elevates your iPad to a new level. Whether its for business or education, iPad with iPadOS could be the only computing device you need

iPhone Orientation
Our iPhone orientation session shows you everything you need to know to get started with iOS 13 and get the most out of your iPhone

Workshops
Newcomers and experienced users all find value in the Workshops we offer.