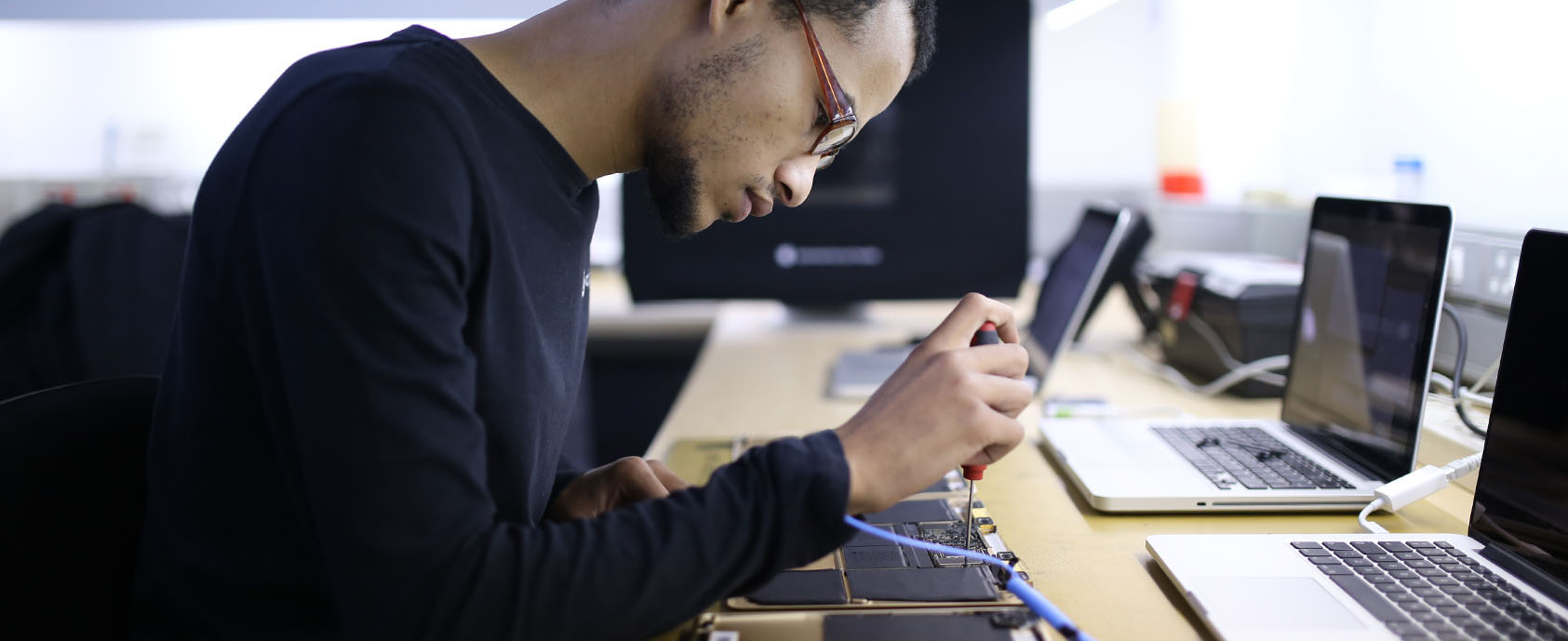 Digicape is a certified Apple authorised service provider that offers both in and out of warranty repairs for all Apple devices, even those not purchased from us.
Our Apple accredited engineers are the right people to give you great advice or a boost in performance. They'll also ensure that your warranty repairs, as well as hardware and software upgrades, are done expertly and efficiently. You'll also be up and running as quickly as possible with our priority service for critical repairs. But that's not all! We'll also keep you up to date with our progress at every key stage via email or SMS. This automated service requires your valid contact details. Alternatively, you can call the technician assigned to your device and check in whenever you want.
Only Apple genuine parts sourced directly from Apple are good enough for your devices. WIth our service history, credibility and technical expertise, you know that you can trust us.
Support Services
Digicape offers a full range of support services for home users, companies and even educational institutions. We provide top-quality products and networking solutions, as well as maintain critical services to keep you connected, productive and creative.
Authorised warranty repairs for Apple products
Out of warranty repairs including Antivirus and Malware
Product health checks
Insurance Letters
RAM, Hard Drives inc SSD's and software upgrades
Data recovery
Deliveries and collections
System migration to new devices
iPhone screen repairs
Same day repair with a genuine Apple replacement screen - often at a lower cost than current non authorised repairs.