Mac for Students: 5 Reasons to get a Mac for University or College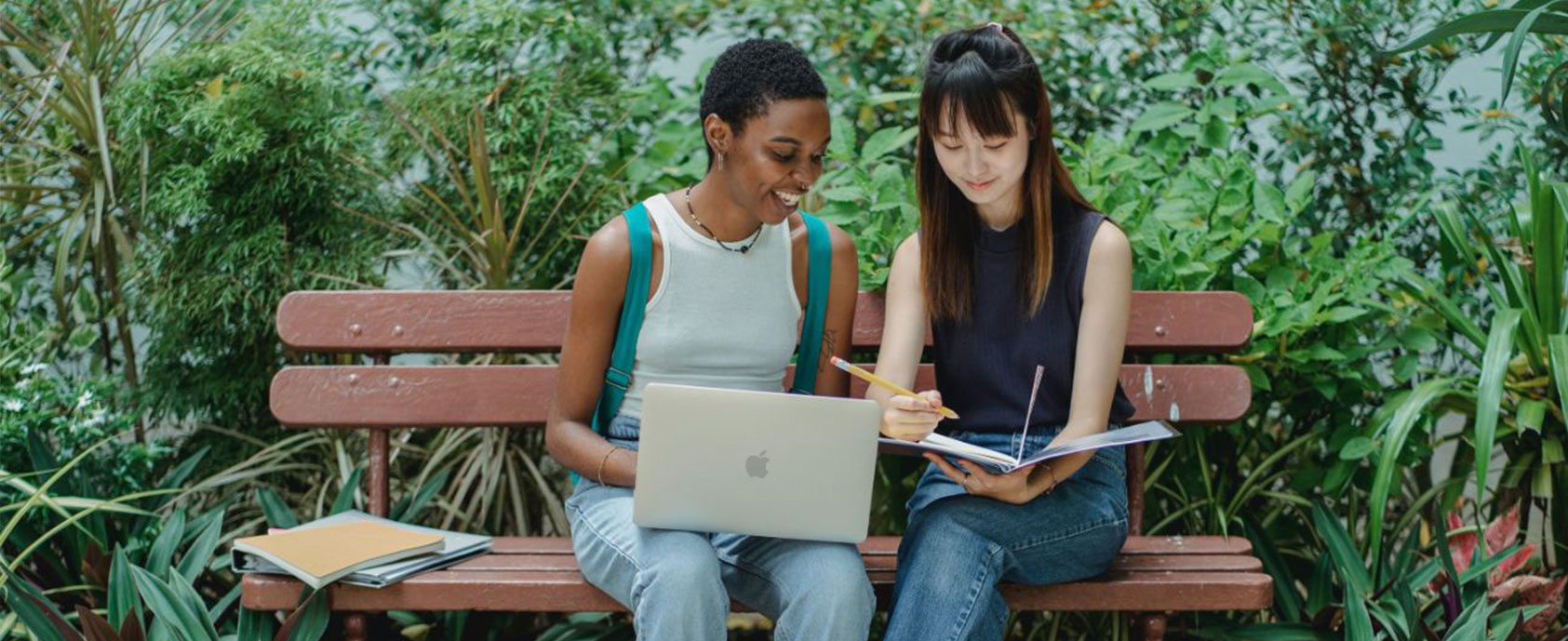 Whether you're in UJ, UCT, Wits or any other tertiary institution in South Africa, you need a trustworthy and affordable device to easily carry you through the next 4-5 years of all-nighters and building your bright future. Your tech device forms a crucial part of your academic kit, so we understand this is a big decision.
Here's a quick guide of five good reasons why getting a Macbook is the first step in smashing your academic goals.
1. Mac is more affordable in the long run.

Don't worry, we know you're on a student budget, but Macbooks are worth every penny. Macs are high-performance devices with a longer life cycle than other laptops, and it will see you through that qualification. When you invest in a machine with solid build quality that rarely runs into performance issues, you easily save on costly repairs and avoid constant device replacements—ensuring continuity and less downtime, especially during exam season.
Remember to see the student deals at the end of this guide
2. Mac works with everything you need it to.
Mac runs your go-to Microsoft apps such as Word and Outlook, Numbers, Keynote, Adobe Creative Cloud, and much more to give you the power and flexibility needed to ace those assignments. Macs also have various applications that make your work even better and easier. And it's all compatible with a vast range of applications. So no matter what faculty you're in, you always have what you need.
3. Seamless workflow for better productivity and connectivity.


Never miss a submission date with a Mac for university. You can start a project on your Mac, finish it on your iPad, and use your screen side by side to extend your workspace to create the ultimate productivity flow. You can even draw with Apple Pencil on your iPad or use your iPhone to make live notes on your Mac. With their powerful processors, you can quickly zip through the most intensive tasks.
4. The Mac is the go-to product for Creatives.


Aspiring graphic designers, filmmakers, animators, sound engineers and many more creatives need Macbooks for university. Use the device trusted by giants in your industry to create high-quality projects. With powerful processors and stunning displays, Macbooks are great for running resource-intensive graphic design software, photo editors, and 3D modelling and rendering software smoothly.
5. Macs are excellent for collaboration.


Make group assignments more productive and fun with Mac as you work with other students and lecturers. MacBook retina displays have true-to-life colour for more real face-to-face connections via Teams or Zoom calls. With collaboration in Pages, Numbers, and Keynote, invite others to collaborate on a document, and communicate with participants from within the app in real-time. Brainstorm with Apple's new Freeform app - the perfect whiteboard experience for gathering inspiration and ideas in one place.
From the first day of lectures to landing your dream job, your Macbook has the power, performance and capability to prepare you for your future. Powerful processors that easily perform the most intensive tasks. Stunning displays for stunning work. Lightweight build as you go to lecture halls and practicals. Compatible with the apps used by pros in your future field. Mac will get you through university and beyond.
Supercharge Your Future with Digicape Deals for Mac for University