Start the academic year on a good note with Digicape's incredible Education Offer on Mac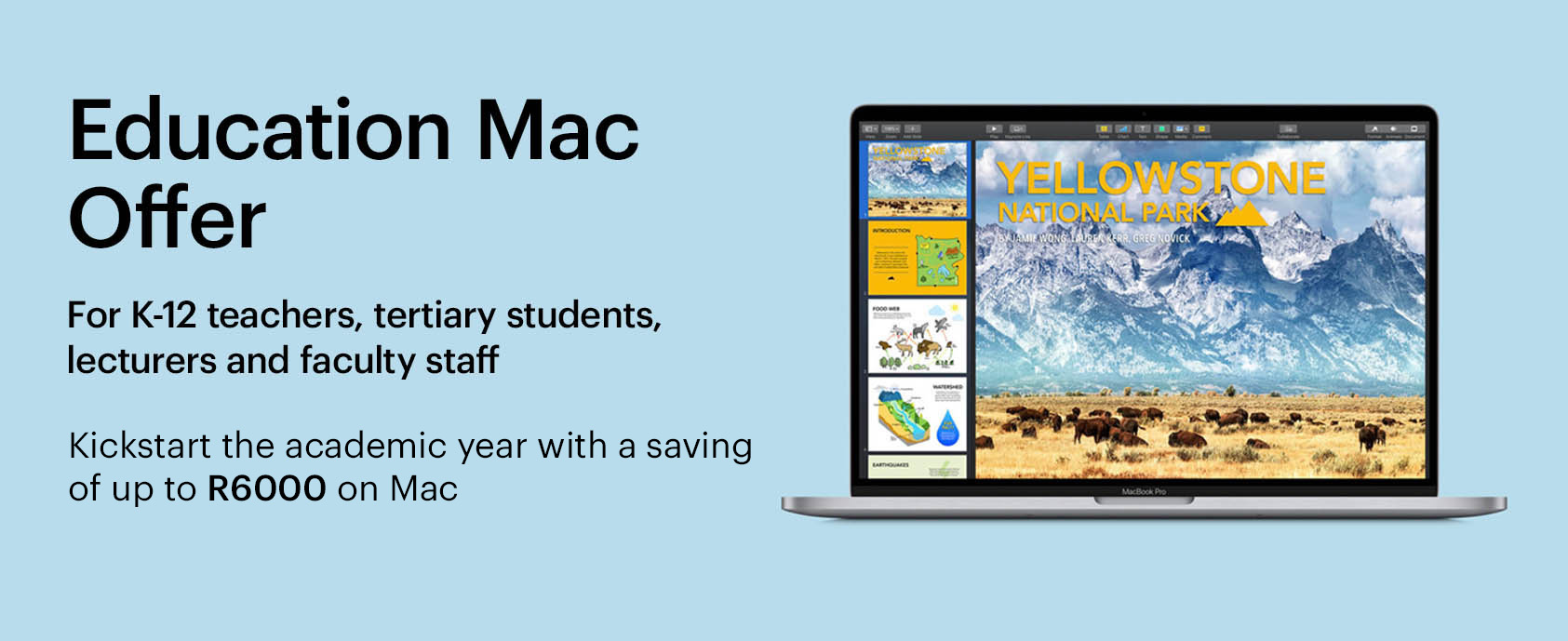 Start the academic year with Digicape's incredible savings on selected Macs, to prepare students and educators for what is going to be a busy year.
"Mac opens up a world of possibilities; its ease of use is unmatched and due to its powerful and reliable hardware; Mac users experience less technical issues, which provides unrivalled peace of mind. They are also incredibly thin and light, perfect to carry around campus and are compatible with all the software you will need. Pages, Numbers and Keynote are also included - where one can create slick high quality documents, spreadsheets and presentations," adds Craig Parker, Marketing Director at Digicape.
Students further benefit as they qualify for free Office 365 – a  subscription service that ensures they will always have the most up-to-date modern productivity tools from Microsoft (terms & conditions apply).
"In addition, all new Macs get free Apple TV+ subscription, where users can enjoy original shows and movies on the Apple TV app," Parker continues.
Available until 28 March 2020, the promotion is also opened to teachers and faculty members or permanent employees of universities or colleges. Customers need to simply vist Digicape's website to order their bundle and the team will contact them to complete the required education documentation.
One also has the option of financing their purchase through finance partners; Mobicred and RCS, or they can trade-in any old phones and tablets to contribute towards payment, making owning a Mac that much easier and affordable.
"As the local Apple Expert and independent Apple Premium Reseller of Apple Solutions, Digicape can assist in implementing the right technology solutions for your educational needs, no matter how big or small," concludes Parker.