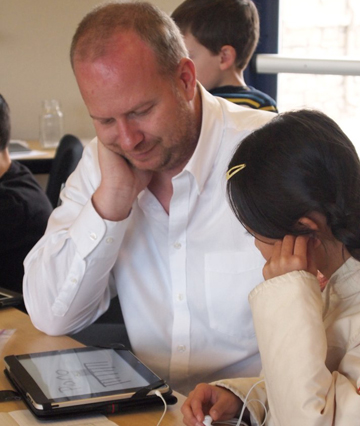 From Grade R right up to South Africa's tertiary institutions, Digicape is leading the way to support, train and engage in helping South Africa's educational establishments realise the full potential of their financial and intellectual investment in Apple and related products and software.
Digicape has partnered with up to 50 schools nationally, from tiny pilot projects to large Apple 1:1 rollouts, which has seen over 550 Macs and 580 iPads implemented in a single school. We train teachers in order to help them achieve RTC status and identify their ICT integrators, consulted with and supported the IT Department and generally been an integral partner in the success of one of the largest 1:1 Apple implementations in Africa.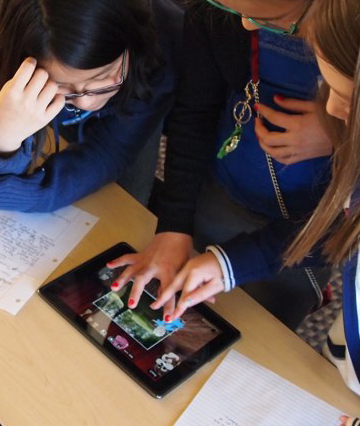 iPad inspires creativity
The iPad inspires creativity and hands-on learning with features you won't find in any other educational tool — on a device that students really want to use. Powerful apps from the App Store like iTunes U and iBooks let students engage with content in interactive ways, find information in an instant, and access an entire library wherever they go. And now with the introduction of the iPad mini even more students can get their hands on these amazing devices and open their minds to the wonders of Apple learning and collaboration
Software
Apple has extremely strong software available in the form of the iLife and the iWork suite of apps. Digicape has researched and identified a number of additional software and hardware solutions that embody the best representation of tools that can be used to facilitate 21st century learning. From stop motion animation on both Macs and iPads, to 3D Timeline software, subtitling software for innovative practice in language learning and fully digital language laboratories, we can help you map your curriculum to some of the best apps out there, or help you repurpose traditional apps to facilitate transformative practices in the classroom.
Hardware
Bring science and data to life with our hardware offerings include the Labdisc from Globisens, a multi-sensor science data gathering instrument which works independently or tethered to a Mac, PC or iPad.
If your school, college or university needs Apple technology to undertake a program or if your company is looking for a partner to co-invest in education and technology projects, you should be speaking to us.